Get to know our
Life Group leaders.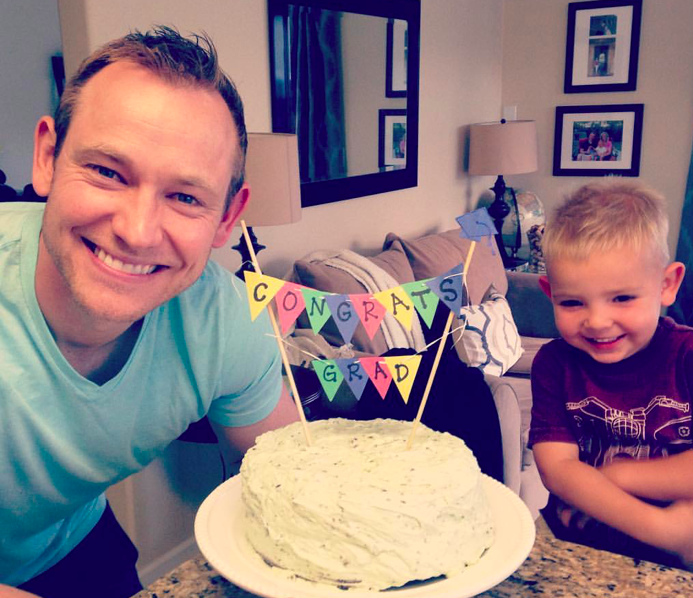 Far far away, behind the word mountains, far from the countries Vokalia and Consonantia, there live the blind texts. Separated they live in Bookmarksgrove right at the coast of the Semantics, a large language ocean. A small river named Duden flows by their place and supplies it with the necessary regelialia. It is a paradisematic country, in which roasted parts of sentences fly into your mouth.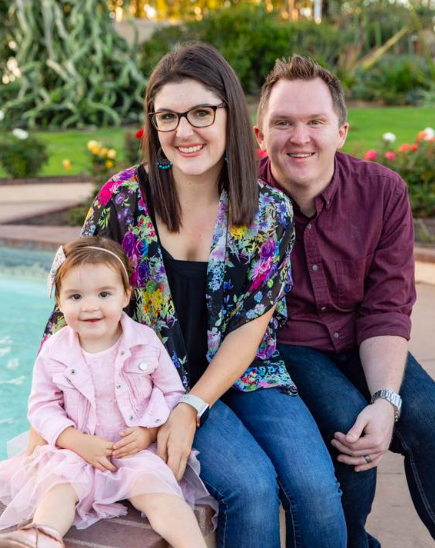 Hey guys! We are a pretty chill group of married couples with a small gang of preschool aged kids. We have been together since 2016 and focus on growing spiritually, emotionally, and relationally together as we navigate our current season of marriage and parenting. A few of our favorite things are pool parties, pizza, the enneagram, making fun of each other, and, of course, Jesus.
HI! My name is Brandy and one of my greatest desires is for people to see themselves as God sees
them. I became single in 2007 and learning who I am in Christ while journeying with other women in similar shoes was transformational for me and I want that for you! My heart is for single women to connect in community and dive into God's word and transform their hearts and their worldly way of thinking.
I have two daughters, ages 23 and 21 and two cats, ages 2 months and 8 years. I have a heart for the homeless and have been helping to feed and love on them for several years. I learned to crochet so I could make plastic bag mats for them. I love to hike and run half marathons. I love getting sand in my toes and hugging trees. I find God speaks to my heart when I'm in nature. His creativity and attention to detail
takes my breath away. I love Christian music and you'll often find me at a concert singing and dancing with joy.
My vision for this group is for single women (unmarried, divorced or widowed) to form friendships so we don't have to do life alone. I'll be hosting some gatherings to talk and grab coffee or a meal. We'll also be doing Bible studies because soaking ourselves in God's Word is essential. We'll be starting with Not Alone: A Study on Friendship by Jennie Allen. We'll be meeting Tuesday nights from 6:30 to 8 pm. The location will be outdoors at a park in Santee or Lakeside.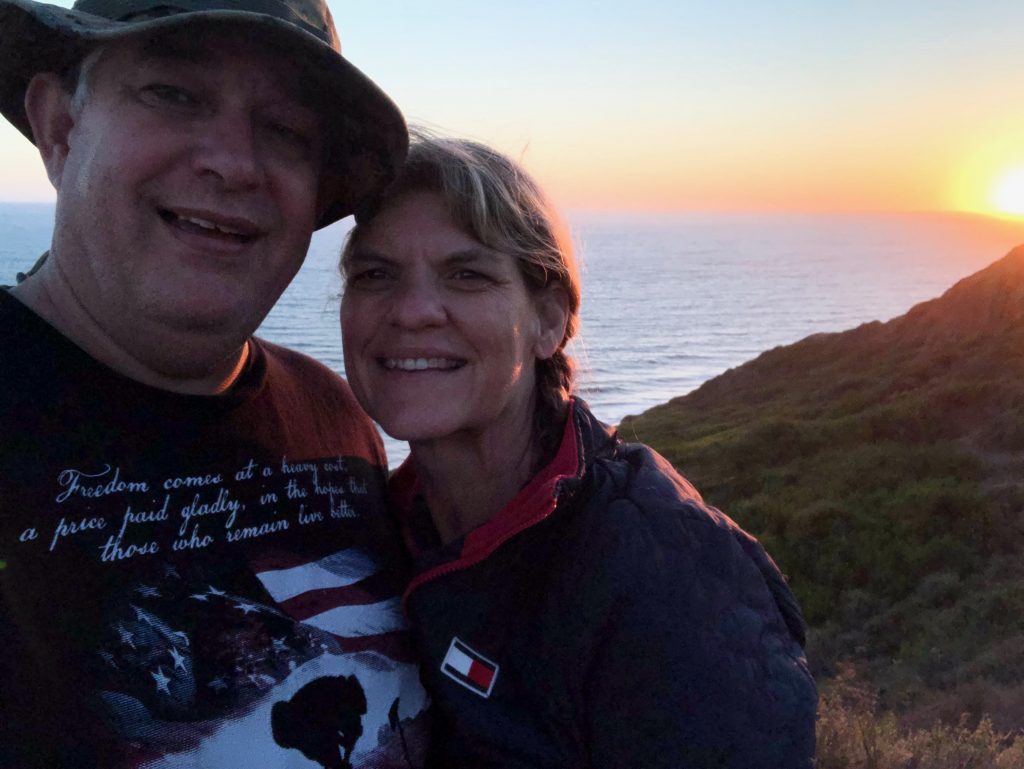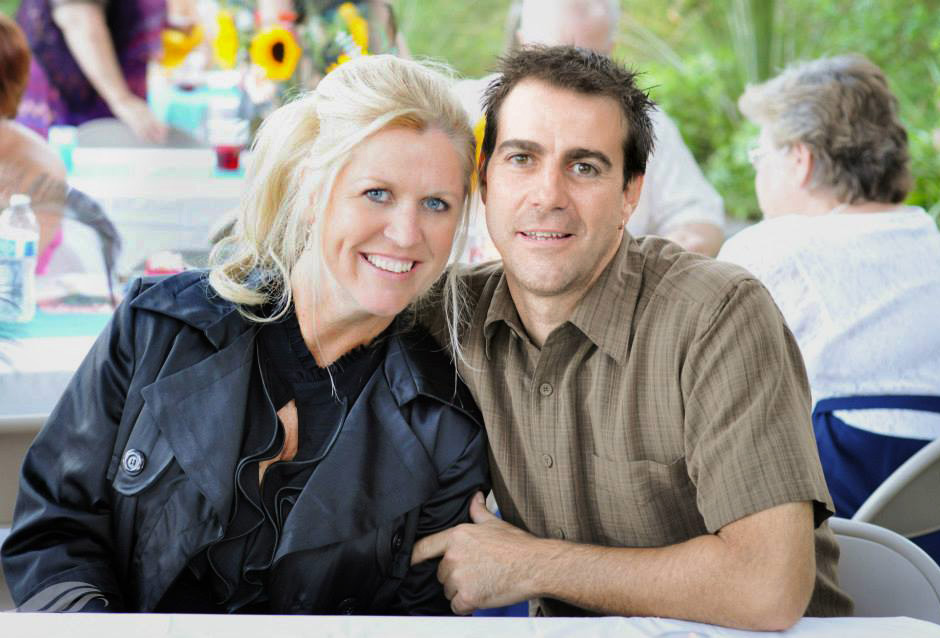 Desiree and I both grew up in East County. I went to Rio Seco and Santana, Des went to El Cajon High School. We have been married for 21 years. Our drive is to offer a place we're Christians can connect,
encourage eachother and grow strong friendships. Our focus is to strengthen our relationship with God in order for HIS kingdom to reign in our lives and in the lives of every individual in the group so that
the people in all our sphere of influence can be influenced by the Holy Spirit.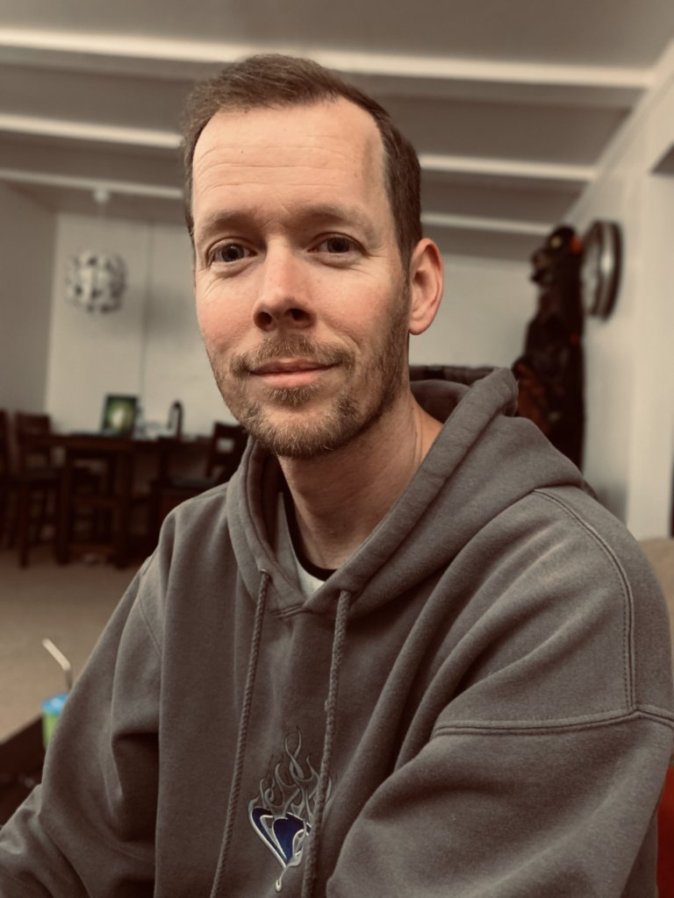 Our Men's group is currently studying Dann Spader's 4 Chair Discipleship Program. We meet together as a large group and then breakout into smaller groups for more in depth discussion. The core of our men have been together for 3 years with great leadership to be able to add more guys and facilitate great breakouts. A snack schedule is set for a meal/snack nearly every session as we have open discussion
followed by study time and then worship and prayer to close each evening.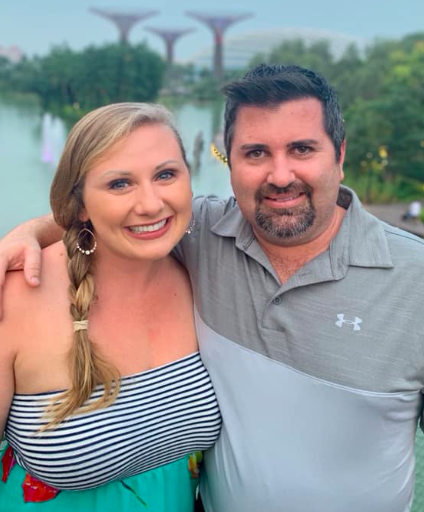 We are an adventurous couple who love to travel and spend quality time with friends. Developing relationships and friendships is our favorite piece of "doing life" together. We have been attending Rise City church for five years and are extremely thankful for the community & friendships we have made.
In this season, we are wanting to welcome others and welcome God's presence into relationships. We do not have children of our own (I have 26 sweet angels until 3:00pm), and childcare is not provided for our life group. We greatly look forward to meeting you soon.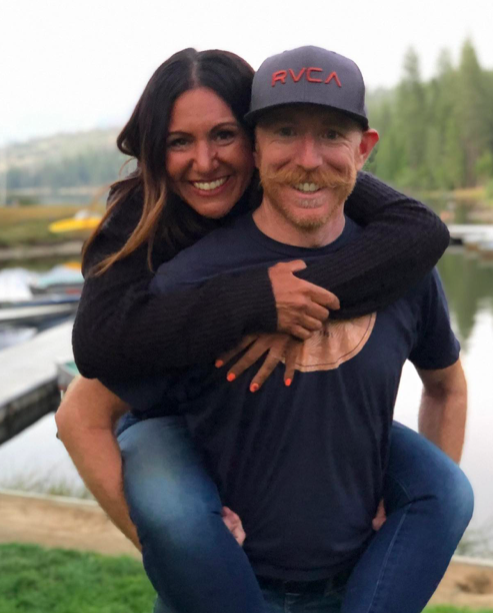 Our group is made up of young (21-30) marrieds, with no kids, and engaged couples looking to actively grow in their relationships with Christ through truth and community. We want to be a group that provides an encouraging and transparent view into real-life - the highs and lows of growing in Christ and growing together with your significant others. On a personal level, Casey and I enjoy being active, whether that's hiking, going to the beach, paddleboarding, or kayaking, and trying all of the best coffee shops in San Diego. We can't wait to get to know you all!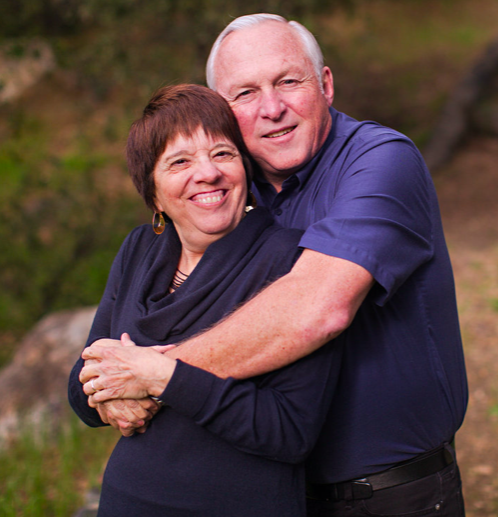 Mike and Colleen Crandall have ministered together for many years and share a passionate desire for studying God's Word as the model by which they endeavor to live out their faith in Christ in their real life experiences. Their current Life Group study is focused on Psalm 119, King David's A - Z model of prayers/songs, which have strengthened believers in God throughout the centuries with foundational truths to live out their faith..."come what may," and are still applicable to the current events unfolding
in each of our life experiences today.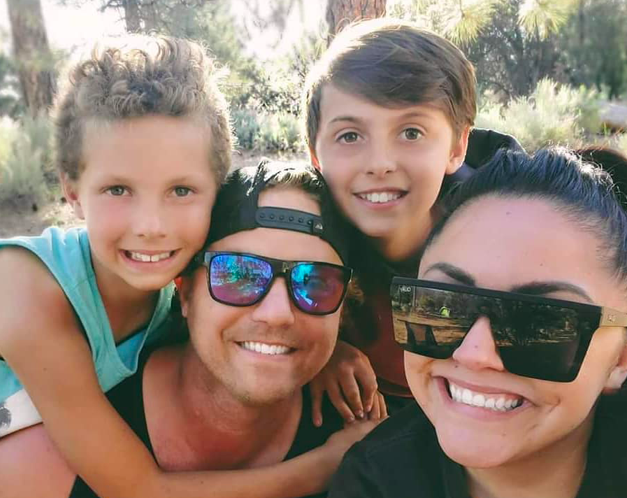 My name is Vernon and I am active in the Rise City Men's Ministry and enjoy golfing, softball and watching my two boys play competitive soccer. I have a desire to help men grow in their faith and build genuine and authentic relationships with Christ. We are a sermon-based group that digs deeper into the prior Sundays message while applying it to our daily walk. We meet Friday mornings at 7:00 am at Coffee Corner in Santee on Mast.